11/17/2021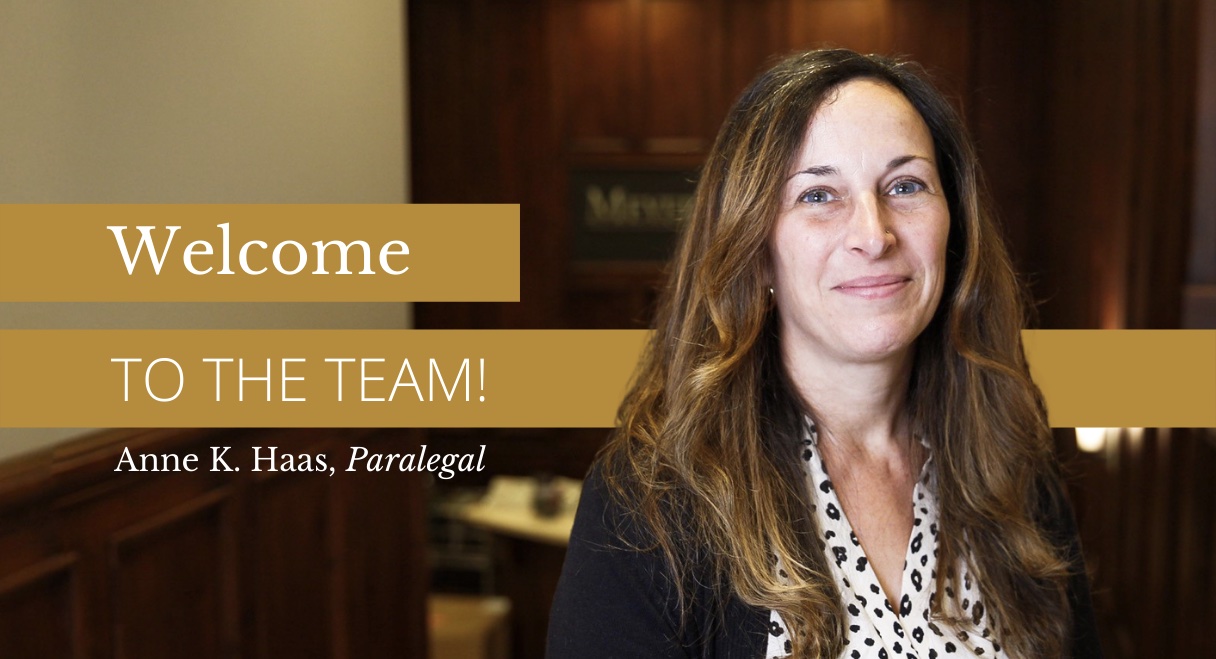 Meyers & Flowers is excited to announce Anne K. Haas has joined our team as our newest Litigation Paralegal. She will be a great asset to our personal injury team, helping keep our clients up to date while supporting our attorneys through conducting legal research, reviewing court documents, maintaining client folders among many other tasks. Anne has an extensive history working in the legal profession having previously served as a team leader for another law firm's workers' compensation department.
After graduating with high honors from the College of DuPage's Paralegal Studies Program, Anne gained exposure to handling personal injury matters working as a legal assistant. Our team is eager to utilize Anne's comprehensive knowledge of the industry in our practice. Please join us in welcoming Anne!
GET TO KNOW ANNE OUTSIDE THE OFFICE
Where are you from? Warrenville, IL
Where is your favorite place in the world? Riomaggiore, Italy
What is one food that you cannot resist? Pizza
What were the last songs you listened to? September Fields (Frazey Ford), The In Crowd (Ramsey Lewis Trio), By and By (Caamp), When this Battle is Over, Aretha Franklin
What motivates you? The desire to learn. I fear stagnation more than just about anything.
What show or movie have you rewatched the most? The Office and Friday Night Lights.