The Stryker Corporation sold defective hip implants that injured and poisoned patients across the country.
Stryker produced and sold hip implants with multiple metal-on-metal moving parts, which ground against each other, releasing shards of metal and toxic chemicals into patients' bodies. Two models were sold between 2009 and 2012, when they were recalled following thousands of complaints from patients who had been injured by these devices. These models are the Rejuvenate and the ABG II.
These two models are unique because they have two parts; an interchangeable neck and a femoral stem. Other hip replacement devices are all one part.
The design was flawed, causing the metal parts to rub against each other shedding tiny metal pieces which were absorbed by surrounding tissues.
Despite being made aware of problems with these hip implants by patients, Stryker did not pull the devices from the market and did not warn patients or surgeons of potential dangers from their products. Thousands of patients underwent surgery to have these devices implanted in their hips. They now face more surgery, personal injury and illness as a result of the effects of their defects.
The Stryker lawsuit resulted after a significant number of patients had their implants fail. Many also developed secondary medical conditions connected to the defective implants. There are patients from at least 39 states affected by these devices unfortunately numbering in the thousands. Some patients were part of the initial billion dollar settlement as their devices failed before the deadline for filing a Stryker Lawsuit. There are others who did not experience problem until later.
Patients who later became ill or suffered device failure after the November 2014 date are well within their rights to file a new lawsuit. Under the law, personal injury cases are filed as soon as the injury becomes obvious. Stryker hip implants didn't all fail at the same time and the court is well aware of this. In fact the initial settlement is open ended which is highly unusual in a medical malpractice lawsuit. It provides for ongoing medical costs associated with defective Stryker hip implants.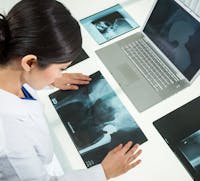 The court does not take kindly to mega corporations who put profits before patient safety. If you have been affected by this hip implant, you have the right to file a Stryker lawsuit.
The Stryker Hip Replacement Lawyers at Chicago-based Meyers & Flowers have the expertise and experience to pursue the prosecution of large corporate medical device manufacturers like the Stryker Corporation. Our attorneys have successfully won million-dollar awards on behalf of clients harmed by negligent and criminal medical device and drug manufacturers.
If you received a Stryker hip implant and you have experienced any adverse effect, please contact our office for a free consultation regarding the Stryker Hip Replacement Lawsuit. It will cost you nothing to find out what might be done in your situation and we collect no fees until we win your case.
Learn more about the Stryker Hip Implant Recalls and how our attorneys are bringing Stryker Orthopaedics to justice at www.StrykerHipImplantLawyer.com