Many people choose air travel to save time and because they consider flying by plane to be safer than other modes of transportation. However, when a plane crashes, the resulting injuries and deaths can be devastating. There are many reasons why a plane accident might occur, including negligence or intoxication on the part of the pilot, faulty equipment or poor maintenance, or errors related to traffic control.
The job of a good airplane accident attorney is to determine who is at fault and hold them accountable so that justice can be achieved for you and your loved ones. Meyers & Flowers understands that plane crash survivors deserve compensation for their physical pain, emotional suffering, and financial losses, and we will fight to make sure you are taken care of.
How can Meyers & Flowers help?
The lawyers at Meyers & Flowers have extensive experience in handling airplane accidents, and they are able to navigate the complex aviation regulations and laws involved. They will collaborate with aircraft investigators to discover exactly why and when the cause of the crash developed.
Whether your plane crash occurred within the United States or abroad, our attorneys will pursue justice for you and your family. We will examine the plane's design and software along with its manufacturing details to determine if a third party is to blame. We will also look into the crew and pilot training to determine if they were negligent in any way.
Large airline companies often use insurers who may try to pressure survivors of a crash to settle or sign forms without knowing what terms are entailed. These entities are not always on your side, so it's essential that you work with an expert attorney who can represent your best interests. Never agree to anything until you've spoken with a member of our firm at Meyers & Flowers.
We have helped victims of accidents involving:
Domestic flights
International flights
Helicopters
Military planes
Private jets
What are some of the reasons why planes crash?
Pilot errors
Pilot intoxication
Pilot judgment errors
Plane malfunctions
Bad weather
Negligence from air traffic controllers
Software/programming defects
Faulty repair
Cargo problems
Loss of fuel
Engine failure
Fire
Takeoff or landing problems
Terrorism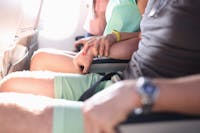 How is an airplane crash investigated?
Establishing responsibility in an airplane accident can be tricky. There are multiple parties that might be held responsible, from the pilot, other passengers, and the crew to air traffic controllers, manufacturers, and inspectors. This is where a skilled attorney will be invaluable. Your lawyer will help navigate the jurisdiction for the case and deal with any statute of limitations. Many crashes could have been prevented if not for inexperienced, irresponsible individuals or faulty maintenance and airline management.
Our team will work side by side with government investigators and aviation specialists to review the following:
Photos of the accident
Inspection records
Training records for the pilot and crew
Data recorders
Cockpit recorders
Air traffic control reports
Flight plans
Maintenance manuals
Eyewitness reports
What compensations might plane accident victims be entitled to?
Meyers & Flowers airplane accident lawyers in Chicago will not stop until they have recovered the compensations you and your loved ones are entitled to after a crash. Compensation will cover several different areas of need, including:
Medical expenses
Loss of earning ability
Pain and suffering
Mental anguish
Physical limitations
Disfigurement
Wrongful death
Loss of companionship
Funeral expenses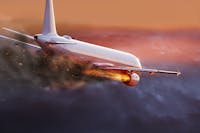 Top Chicago Attorneys Practicing Locally & Nationally
Why choose Meyers & Flowers?
As among the top personal injury lawyers in the Chicago area with billions of dollars recovered for our clients, the Meyers & Flowers firm takes on the most challenging cases – and wins. From wrongful death suits to personal injury cases, we go the distance to claim the highest compensations possible. If you or a loved one has been harmed as a result of a plane crash, don't hesitate to call us today so we can get started on achieving swift justice.