Matthew J. Herman, Partner
With a dedicated commitment spanning over 25 years, Matthew J. Herman has been unwavering in his service to the Fox Valley area and victims nationwide. Throughout his career, he has demonstrated proficiency in handling an array of class action cases, including antitrust issues, business disputes, and finance matters as well as general civil litigation and appeals. His impressive track record speaks volumes about his expertise and effectiveness in the courtroom.
WITH A PROFOUND APPRECIATION FOR VARIOUS ASPECTS OF CIVIL LITIGATIONS, I FIND CLASS ACTION LITIGATION TO BE A POWERFUL MECHANISM WITHIN OUR JUDICIAL SYSTEM, ENSURING FAIRNESS AND INTEGRITY AMONG THE LARGEST CORPORATIONS. UNFORTUNATELY, THE ECONOMICS OF THE SITUATION OFTEN ALLOW MINOR INJUSTICES AGAINST SMALL GROUPS OF PEOPLE TO GO UNCHECKED. HOWEVER, WHEN THESE INJUSTICES IMPACT HUNDREDS, THOUSANDS, OR EVEN MILLIONS OF PEOPLE A CLASS ACTION BECOMES AN INDISPENSABLE MEANS OF HOLDING THESE COMPANIES ACCOUNTABLE.
Fueled by his competitive spirit and passion for the legal field, Matt pursued his law degree at Chicago's John Marshall Law School, where he graduated cum laude. Matt spent the early part of his career working on a diverse range of civil cases, handling personal injury matters to commercial law disputes. As his career advanced, he discovered a distinct passion for the intricacies of large-scale class action claims.
Since then, Matt has successfully resolved numerous complex class action cases, leading to multi-billion-dollar recoveries for the affected parties. One notable achievement was his $2.6 million judgment for a prominent developer. In 2014, the Mill Creek Water Reclamation District (MCWRD) filed a lawsuit against the developer, Shodeen, of the Mill Creek subdivision in Geneva, IL. In its 10 plus count complaint the MCWRD maintained that various agreements between the parties were void and the developer owed the district several million dollars. Matt defended the suit and filed a counterclaim asserting the agreements were valid and it was the district that owed Shodeen.
After 5 years of hard-fought litigation, Herman spearheaded a weeklong trial followed by an appeal to the Second District Court. In the end, the district received nothing and Shodeen's judgment for $2.6 million was affirmed.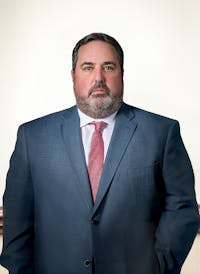 Matt is licensed to practice in the State of Illinois as well as the U.S. District Court Northern District of Illinois. He is a member of the Illinois Trial Lawyers Association, American Association for Justice, Illinois State Bar Association, and Kane County Bar Association.
Notable Cases and Results:
In re Blue Cross Blue Shield, MDL 2406 – (N.D. Al.) - $2.67 billion dollar settlement on behalf of insurance subscribers alleging antitrust violations against BCBS entities.
In re Google AdWords Litigation, No. 08-cv-03369 (N.D. Cal.) - $22.5 million settlement in nationwide class action on behalf of AdWord advertisers alleging that Google unfairly placed ads
Tipsword v. IFDA Services, (S.D. Il.) - $59 million dollar settlement reached for class of purchasers of preneed funeral services alleging mismanagement of funds.
Heritage Crystal-Kleen Litigation Kane County, IL - $11 million class action settlement alleging an unlawful fuel surcharge applied to customers bills
$2.6 million judgment for a prominent developer after defeating a 10 count complaint after a week long trial and appeal
$500,000 policy limit settlement on behalf of a pedestrian who was struck and killed while crossing RT. 38
$315,000 resolution on behalf of an individual who retired but claimed future bonus payments
Bar Admissions:
Illinois
U.S. District Court Northern District of Illinois
Law School:
John Marshall Law School
Undergraduate School:
University of Delaware
Bar/Professional
Association Involvement:
Illinois State Bar Association
American Bar Association
Kane County Bar Association
Illinois Trial Lawyers Association
Awards; Honors; Distinctions:
National Trial Lawyers Association "Top 100 Civil Plaintiff"