Jonathan P. Mincieli, Partner
Jonathan P. Mincieli has spent over 20 years devoted to giving his community and victims across the country the highest level of representation in times of crisis.
I take very seriously my commitment to serving the people of the Tri-Cities area. I not only work here, I live here, raise my children here, attend church here and coach soccer here. My reputation is everything. I continually strive to be a member of the community that people can turn to and trust in their time of need.
After receiving his law degree cum laude from St. John's University School of Law, Jonathan established a successful career as a trial lawyer handling personal injury matters involving construction site injuries, medical malpractice, product liability, premises liability, motor vehicle accidents, and sex abuse. Jon also has extensive experience with commercial matters including contract and warranty disputes and covenants not to compete. After a successful career as a defense attorney, Jonathan joined the firm as a partner in 2015.
Since then, Jonathan has resolved hundreds of complex cases and obtained tens of millions in recoveries for his clients. His record-breaking verdicts and vigorous advocacy have earned him selections by his peers as both a Super Lawyer and a Leading Lawyer. His success as a trial lawyer has earned him selection as one of the Top 100 Civil Plaintiff lawyers in Illinois by the National Trial Lawyers Association.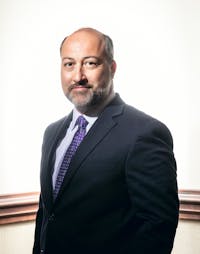 Jon's experience taught him that advocacy alone is not enough. "I learned early in my career that there is no substitute for preparation." Jon is hard-working, professional, ethical and devoted to the highest level of representation for his clients. His clients recognize his dedication:
"Jon made sure I was always informed of the progress and what stage we were in on the case. The case was closed a few months back and I am sure with most law firms you don't hear much from them. Jon has called and emailed several times to make sure our family is doing well. To work with a law firm that works hard on your behalf, that listens and answers your many questions with patience and understanding, then goes above and beyond to check in after everything is finished, that is something I feel makes Meyers and Flowers stand out and above the rest in their field," said client, Misty.
Mr. Mincieli routinely obtains significant recoveries for his clients including a $10,000,000 settlement for the family of a 52-year-old killed in an industrial accident and $850,000 for a young man who was sexually abused by an employee of a health club. He was also a part of the trial team that obtained a record $6,200,000 Kane County verdict for an Elgin man whose lower leg had to be amputated following surgery due to the negligence of his physicians.
Jon is licensed to practice law in the State of Illinois as well as federal courts in Illinois, Indiana and New York. He is a member of the Illinois Trial Lawyers Association, American Association for Justice, the Illinois State Bar Association, Kane County Bar Association and the DuPage County Bar Association.
Bar Admissions:
State of Illinois
Federal courts in Illinois, Indiana and New York
Law School:
St. John's University School of Law, J.D.
Undergraduate School:
State University of New York, College of Oswego, B.A.
Bar/Professional
Association Involvement:
Illinois Trial Lawyers Association
American Association for Justice
Illinois State Bar Association
Kane County Bar Association
Arbitrator for the DuPage County Bar Association
Awards; Honors; Distinctions:
Super Lawyers "Super Lawyers" (2019-Present)

Leading Lawyers "Leading Lawyers"




Commercial Litigation
Personal Injury Law: General
Personal Injury Law: Professional Malpractice
Personal Injury Plaintiff's Law: Product Liability

National Trial Lawyers Association "Top 100 Civil Plaintiff"