Every year, countless people around the country are severely injured or killed as a result of accidents caused by defective products or inadequate product instructions or warnings. If you are in need of a defective product lawyer in Chicago, the attorneys of Meyers & Flowers have extensive experience in handling all varieties of product defects and liability cases.
By bringing product defects and liability issues to the attention of manufacturers and distributors, our defective product lawyers are working toward a goal of creating a safer society for all. Manufacturers have a duty to bring safe products to the marketplace, so when a poorly designed or defective product injures a person, the manufacturer is legally responsible for the damages that result.
Difficult scientific principles are involved in these types of cases, which is why we work with nationally-recognized experts to assist us in explaining these concepts to jurors. Chicago based, Meyers & Flowers has developed close working relationships with experts throughout the country who identify products: 1) that should never have been exposed to the public, 2) that should have included additional warnings, 3) that failed to perform due to manufacturing defects. We diligently work with these experts to develop successful strategies aimed at securing our clients the compensation they deserve.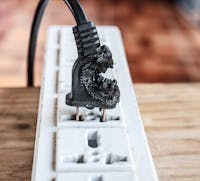 If you have been injured by a product, it is essential that you contact an expert defective product lawyer. Numerous steps must be taken in order to ensure the products involved are not disposed of and remain intact for possible future testing, should that be deemed necessary.
It costs nothing to meet with our defective product lawyers for a free consultation. There will be no fee unless we win your case. For more information on defective product cases, contact our Chicago office to speak to a Meyers & Flowers attorney who specializes in these areas.