11/17/2020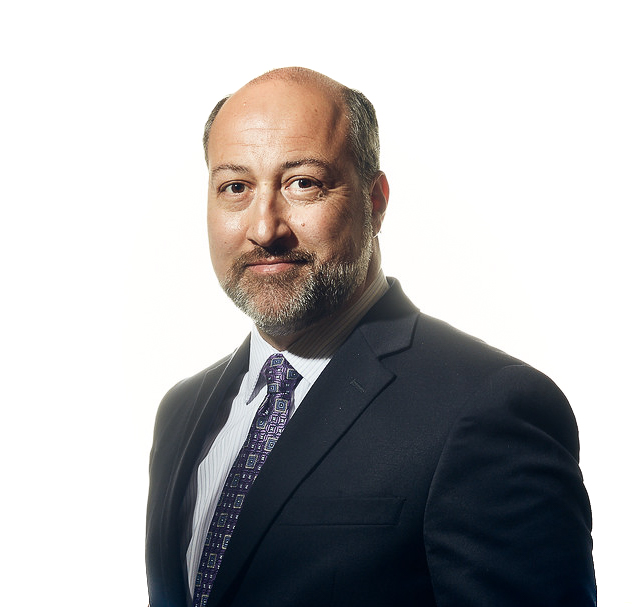 Jonathan P. Mincieli has spent over 20 years devoted to giving his community and victims across the country the highest level of representation in times of crisis. "I take very seriously my commitment to serving the people of the Tri-Cities area. I not only work here, I live here, raise my children here, attend church here and coach soccer here. My reputation is everything. I continually strive to be a member of the community that people can turn to and trust in their time of need." After receiving his law degree cum laude from St. John's University School of Law, Jonathan established a successful career as a trial lawyer handling personal injury matters involving construction site injuries, medical malpractice, products liability, premises liability, motor vehicle accidents, and sex abuse. After a successful career as a defense attorney, Jonathan joined the firm as a partner in 2015. Since then, Jonathan has resolved hundreds of complex cases and obtained tens of millions in recoveries for his clients. His record-breaking verdicts and vigorous advocacy have earned him selections by his peers as both a Super Lawyer and a Leading Lawyer.
Here is what Jonathan has been passionately working on lately:
$1,125,000 to Family for Mother's Wrongful Death Due to a Hospital and Physician's Negligent Failure to Recognize Signs of Internal Bleeding
Jonathan earned a $1,125,000 settlement on behalf of the family of Mary who died of a brain hemorrhage due to the negligence of an undisclosed hospital and her physician. The 68-year-old woman complained of weakness, fatigue, and labored breathing. Concerned, she sought out professional medical advice at her local hospital but was discharged at the recommendation of her primary care physician, Dr. Shah. As her condition continued to worsen, she consulted Dr. Shah the very next day. By the time Mary arrived at the office, she had significant bruising and the office staff found it difficult to draw blood. Despite the hospital and her physician having knowledge of Mary's Coumadin prescription, a drug that can cause life-threatening internal bleeding, Dr. Shah did not check her blood coagulation or recognize her signs of internal bleeding. Mary tragically died of a brain hemorrhage less than 48 hours after her doctor's visit. Led by Jonathan, the Meyers & Flowers team is proud to have held the hospital and doctor accountable for their negligent failure to recognize obvious signs of internal bleeding and work towards making sure other families do not experience this preventable devastation.
$350,000 Settlement for Woman Who Slipped and Fell at an Oak Park Gas Station
On the frigid morning of February 16, 2018 Linda pulled over for gas at an Oak Park Citgo. The temperature was in the low 20s. It had been a snowy winter thus far with 15 inches of snow fall earlier that month. However, the temperatures fluctuated above and below freezing in the days prior to Linda's visit. When Linda stepped out of her van to pump her gas, she immediately slipped on ice and fell, fracturing her left kneecap. She underwent two surgeries to repair the injury and later another to remove the hardware, which had become painful. Jonathan and the Meyers & Flowers team "established that melting snow would drip from the canopy above the pumps to certain areas of the station. The ground around the pump sloped in such a way that caused the melted snow to create a path in front of the pump where Linda fell that refroze overnight," said Jonathan. Despite this, the Defendant claimed that their employees had a custom of checking the area daily and salting when ice or snow was present. Jonathan worked closely with his client to contest liability. "Jonathan Mincieli was wonderful to work with. He was dedicated to my case and although the process was over 2 years beginning to end, he stayed true and committed to us," said Linda. Jonathan negotiated $350,000 for Linda to assist with past medical bills and help her regain her normal quality of life.
$850,000 Settlement for Estate of Tiffany Thrasher After Murderous Attack in Her Apartment Community
Attorneys Jonathan Mincieli and Craig D. Brown worked together to obtain a $850,000 settlement for the wrongful death of a 33-year-old woman. In April of 2017, Tiffany Thrasher was brutally attacked and murdered by another tenant of her Cook County apartment community. "Over the course of the two years they all worked diligently to investigate, find evidence and build a case to find justice for my sister and to hopefully prevent another tragedy in the future. Jon made sure I was always informed of the progress and what stage we were in on the case," said Tiffany's sister. The successful settlement did not only raise awareness about landlords' need to protect their tenants but was a significant settlement to help Tiffany's family rebuild their lives after such tragedy. Due to the unusual nature of the case, Jonathan and Craig proceeded under a novel theory of law that allowed them to establish liability and realize a recovery for the family, which is typically prevented by Illinois law in cases such as this.
$350,000 Lawsuit Resolved Against Construction Company on Behalf of Injured Construction Worker
With the collaboration of Partner Craig Brown, the pair secured a $350,000 settlement for a 48-year-old construction worker who fell from an unguarded deck. Although lacking proper safety equipment, the Plaintiff was directed by supervisors to install a sliding glass door in a new apartment building. Due to absence of protective equipment, the worker fell from the deck and sustained a fractured wrist and dislocated shoulder, both of which required surgery to repair. Jonathan and Craig faced difficulties as the Defendant claimed our client possessed the fall protection harnesses that should have been used, which would have prevented the fall. Through the team's efforts, Jonathan and Craig used the language from the building's construction contracts to establish that the Defendants remained responsible for the safety of those on the site and should have directed their employee to use the fall protection.