12/07/2020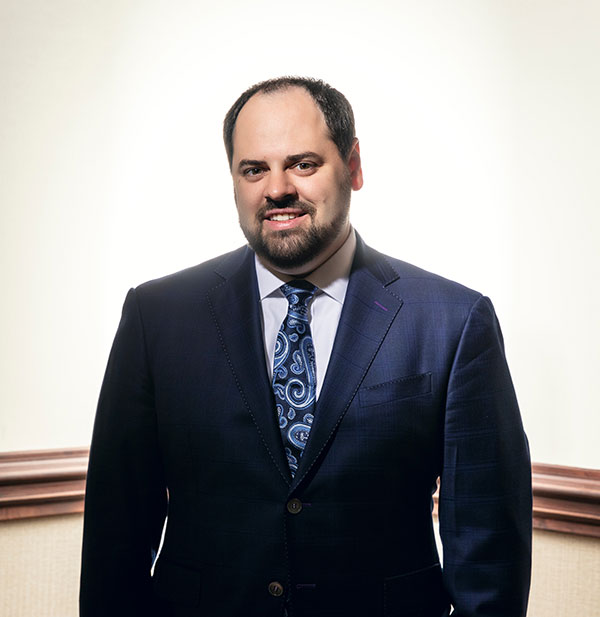 Day in and day out Meyers & Flowers attorney, Gregory H. Booth dedicates his time to representing injured workers throughout the State of Illinois. Much of that time is spent helping our country's civil servants that have been injured or killed in the line of duty with their workers' compensation claims. He seeks to bring justice to their commitment to public service and financial relief to them and their loved ones.
"I have had the pleasure of working with so many hardworking people who have suffered unfortunate injuries while working. I take great pride in being able to help those first responders who were injured protecting our loved ones and our communities", said Mr. Booth.
Mr. Booth recently had a record setting day. In just one afternoon, Mr. Booth won two pension hearings awarding both his client's line of duty disability pensions and health insurance benefits under the Public Safety Employee Benefits Act.
John, a veteran police officer from the western suburbs, was responding to a burglary call when the officer fell while climbing through a shattered glass door. He severely injured his shoulder and bicep in the process. His injuries later required multiple surgeries and extensive physical therapy in hopes of increasing his arm mobility. To no prevail, his permanent restrictions resulted in John being unable to carry out his full job duties, leaving him out of work.
Fellow Chicago-area police officer, Roger, was put in a similar situation after responding to a domestic disturbance call. While providing backup to another officer, Roger endured serious knee injuries and was unable to walk from the scene. Despite undergoing multiple surgeries and a long course of physical therapy to repair his torn meniscus, he too sustained permanent mobility restrictions preventing him from returning to work as a full duty police officer.
Workers' compensation laws exist to compensate employees in the event that they are unable to work as a result of a work-related accident or illness. Unfortunately, the process is not always smooth, and obtaining proper compensation requires aggressive legal action.
"Representing police officers and firefighters in workers' compensation claims becomes complicated because of the various other statutes involved that are designed to compensate public employees when they are injured. It is important to understand all of the benefits that these individuals may be entitled to and how those benefits can be affected by the Illinois Workers' Compensation Act. With John and Roger, I was able to secure the line of duty disability pensions prior to resolving the workers' compensation claims. A complete understanding of the various benefits allowed my clients to maximize their pension benefits while also receiving a fantastic result in their workers' compensation claims for permanent disability."
Both police officers were referred to Meyers & Flowers by their fellow first responders who the firm had previously represented and helped recover benefits for in the past. Mr. Booth worked closely with his clients and successfully obtained disability pension benefits which consisted of tax-free payments equal to 65% of each of their yearly salary as a result of their permanent disability. Due to John's and Roger's life-changing injuries occurring during emergencies and the investigation of criminal acts, Booth also won claims under the Public Safety Employee Benefits Acts (PSEBA) for his clients and their families to remain on the municipalities' health insurance plans with the premiums paid by their employers. Not only did Booth secure each of the first responders with hundreds of thousands in medical treatment and pension benefits, but he settled their workers' compensation claims for 45% loss of the person as a whole under a loss of trade. The settlement awarded over $175,000 to both John and Roger to help compensate them for the permanent disabilities they have to endure and their involuntary removal from public service.
Led by Partners Gregory H. Booth and Ryan P. Theriault, the Meyers & Flowers team has represented thousands of injured workers and obtained awards and settlements totaling more than $50 million for their clients. With our team acting on our clients' behalf, they are spared the frustration of dealing with insurance stall tactics that can add years to payment of a claim, delays in medical treatment, or worse yet, result in complete denial of benefits. Our team takes immense pride in being able to help hard-working men and women obtain rightful compensation after their world has been turned upside down due to an unforeseeable incident.
If you have been injured on the job or have become ill due to exposure to hazards related to your work, our team of experienced attorneys is here to help you obtain benefits to recover from this crisis. Please contact us at 877-221-2511, [email protected], or fill out a free case evaluation to learn how to receive your benefits and just compensation.