Maybe it has been a long workday or a fun night out with friends; either way, it is time to get home. So, you pull out your phone, open the Uber or Lyft app, and order a ride. You expect to get home safely and quickly, but for some, that is miles from the truth.
We've seen hundreds of victims have come forward after being sexually assaulted by their Uber and Lyft drivers. Uber itself has released a shocking report, more than 6,000 sexual assaults took place during its rides in 2017 and 2018.
How Uber and Lyft are Failing Riders
Not only have these ride-sharing apps failed to take adequate steps to protect female and male passengers from assaults, but they have also failed to warn their riders of the issue at all.
Uber and Lyft are responsible for their drivers from the minute a rider orders a ride. However, the riders are being exposed to a potentially life-threatening situation because Lyft and Uber continually fail to protect their passengers by:
Not providing a safe environment for their riders
Not properly vetting a driver's backgrounds
Not fully screening a driver's records for red flags and reports of sexual assaults or criminal wrongdoing
Not fully warning passengers about possible dangers or providing the technology to protect themselves
Falsely marketing their services as a safe alternative, especially to the intoxicated or incapacitated
Criminal Prosecution and Civil Lawsuits bring attention to the issue of safety in the ride-hail industry
Even with the spotlight on the ongoing issue of sexual assaults by the ride-share app drivers, the ride-sharing platforms continue to grow and expose their riders to sexual predators. It is only through the combined effort of both criminal and civil prosecution that will force the industry to protect its passengers.
As difficult as it can be, victims of sexual assault must report their attack to the police or appropriate authorities in order to begin criminal proceedings. However, many do not realize that they can also pursue a civil case.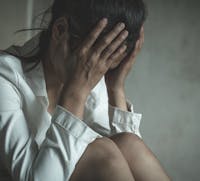 How Meyers & Flowers can help
Meyers & Flowers has worked with numerous assault victims and their families to help them understand their rights and pursue damages for physical injuries and ongoing emotional issues.
We examine every aspect of the case, working with professionals to gather evidence and investigate all physical and digital records. Our goal in a civil case is to not only expose predatory and neglectful conduct but also advocate for the needed changes in hiring policies, background checks, and other changes needed to make the simple act of getting a ride home that much safer.
If you or someone you love has been the victim of sexual assault by an Uber or Lyft driver, you should contact a lawyer as soon as possible to protect your rights and avoid any legal limitations for filing a claim. Our team of attorneys in Chicago or St. Charles office is ready to listen and ready to help.