12/20/2021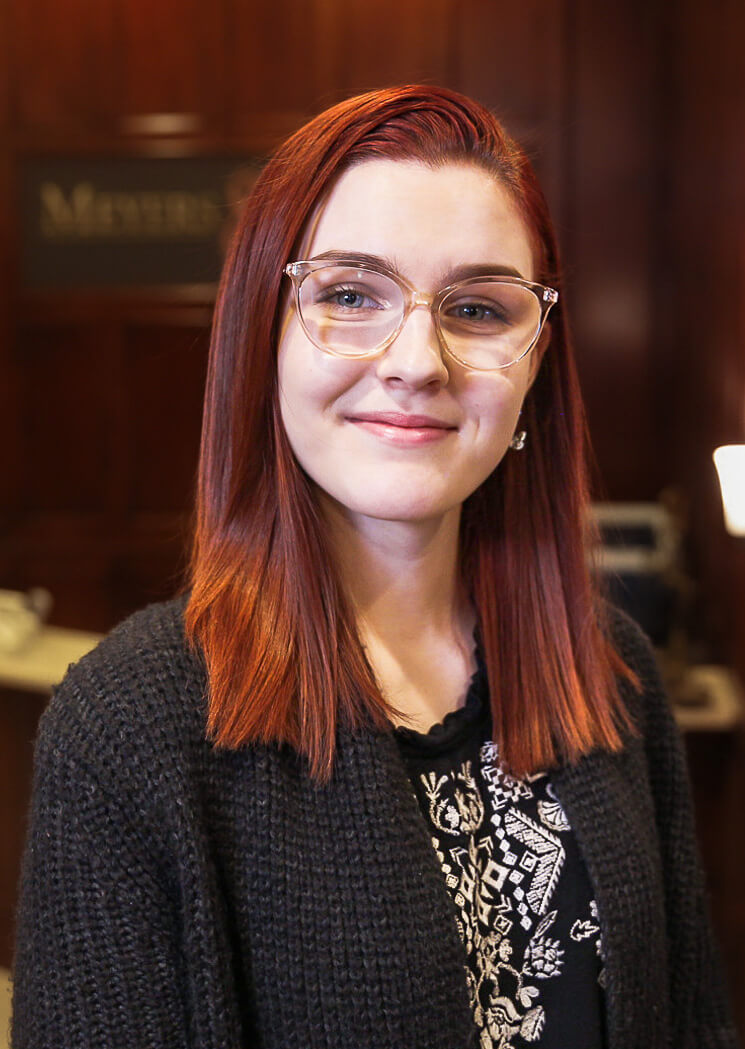 Please join our team in welcoming Amber Gebhardt to the Meyers & Flowers team! Amber is the newest addition to our growing intake department, working as a file clerk. Over the last few weeks at Meyers & Flowers, our client services' team has taught her the ropes for requesting medical and billing records. She will be responsible for contacting medical facilities and their record release departments as well as checking the status of our requests to better serve our clients. Amber's upbeat personality and excitement to learn are a great asset to the firm.
Amber was born and raised in St. Charles, Illinois. On top of filling her days working at the law firm, Amber is currently a second-year student at Elgin Community College working towards her Associates Degree in Science.
Welcome, Amber!
GET TO KNOW AMBER OUTSIDE THE OFFICE:
What do you like to do when you are not working? I like to travel and hike. At home I enjoy finding new tv shows to watch.
Where is your favorite place in the world? My favorite place in the world currently would be any of the Colorado mountains. After seeing them, it opened my eyes to what nature has to offer. Living in Illinois my entire life, I have never seen anything as beautiful as the mountains that Colorado has to offer!
What are three words to best describe you? Organized, Bubbly, Creative
What is one food that you cannot resist? Olives stuffed with pickled peppers
What were the last songs you listened to? The last songs I've listened to would have to be Protector by the Fleet Foxes, and Sleep to Dream by Fiona Apple.
What show or movie have you rewatched the most? I've rewatched Avatar the Last Airbender countless times.
What are your hobbies? Writing and playing video games.