Welcoming Paralegal Samantha Alloway
03/03/2022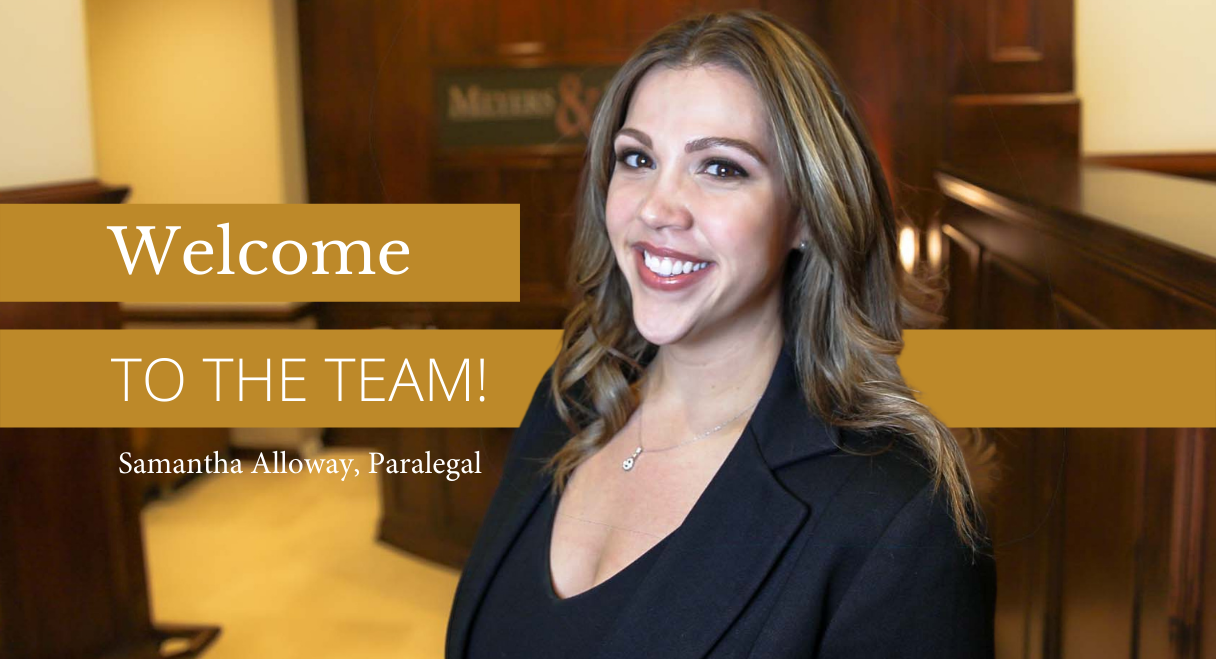 Please join our team in welcoming Paralegal Samantha Alloway to Meyers & Flowers! Samantha was born and raised in the Fox Valley area. She graduated from Northern Illinois University with a bachelor's degree in communications and sociology. With many of our firm being NIU alumni, we are excited to have another fellow Huskie teammate. After graduating, Samantha worked for various nonprofits in their marketing department and even started her own company, BYOM Bring Your Own Mat LLC.
In 2021, Samantha earned her Paralegal Certificate from Rasmussen University, graduating with honors. Since being brought on to the team, Samantha has been working with our paraquat department. She has kept busy conducting client interviews, performing data analysis, and preparing client synopsis for Attorney Michael Lenert to help obtain justice for our hundreds of clients affected by the dangerous effects of the herbicide. Outside of the office, Samantha enjoys time at home with her boys, practicing yoga, and running.
Get to know Samantha!
What is the best piece of advice you've been given? Follow your instincts.
Three words to best describe you: Passionate, Determined, Happy
What is the best career lesson you have learned so far? Ask for what you want, keep your personal life personal, and work like everyone is watching!
What were the last songs you listened to? Burden in my Hands, Soundgarden, Little White Lie, The Lumineers
Favorite line from a movie, book, or song? "These stories don't mean anything, without someone to tell them to, it's true. And I was made for you." – Brandi Carlile
What is your biggest personal achievement to date? Being 10 years cancer free and losing 100lbs.
What show or movie have you rewatched the most? Breaking Bad and How to Get Away with Murder