01/27/2021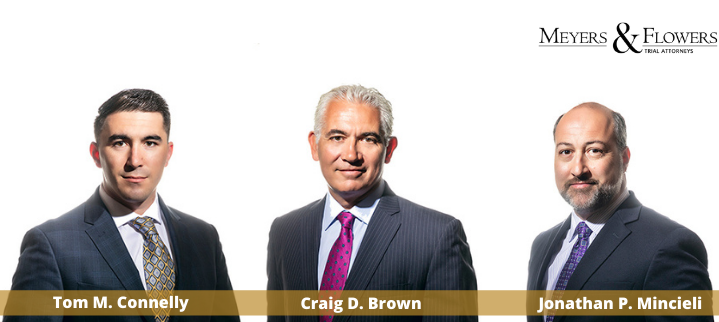 On March 3, 2017, Pat was driving south on Kautz Rd. in Saint Charles on her way home from work as a nurse when a teen driver drove through a stop sign and crashed into the front of Pat's car. Pat suffered injuries to her hand, arm, shoulder, neck, back, hip, and foot. Over the next 11 months, Pat underwent extensive medical treatment for her back and hip, culminating in a total hip replacement surgery.
The case was challenging because Pat had a long history of back pain and hip pain prior to the crash so the defense disputed Pat's claim because they were convinced the crash did not cause Pat's injuries. Instead, they claimed that Pat's complaints of pain after the crash were a natural progression of her pre-existing conditions.
The defendant never offered a settlement and the parties ultimately agreed to a binding arbitration because the COVID-19 pandemic prevented a jury trial.
At the binding arbitration, trial attorneys Jonathan Mincieli and Tom Connelly obtained compelling testimony from Pat, her former boss, and multiple physicians—including advantageous testimony from the defendant's own expert witness. The judge agreed that Pat suffered significant injuries and awarded her a substantial sum despite the defendant asking the judge to award Pat very little.
"This case is a classic example of how liability car insurance companies like Allstate and State Farm get burned when they refuse to make reasonable settlement offers to innocent people who are legitimately hurt. Our trial lawyers look forward to more trials against insurance companies who file frivolous defenses and refuse to pay fair compensation to our injured clients," said Craig Brown.
Craig Brown, Jonathan Mincieli, Tom Connelly, and the Meyers & Flowers team worked closely with Pat to ensure that her personal injury case was approached with compassion and vigorous advocacy to provide Pat with some relief as she continues to deal with permanent pain.
"I thank Craig, Tom, and Jonathan for all the faithful work they did on my behalf . . . this result was beyond extraordinary for me," said Pat.