06/20/2022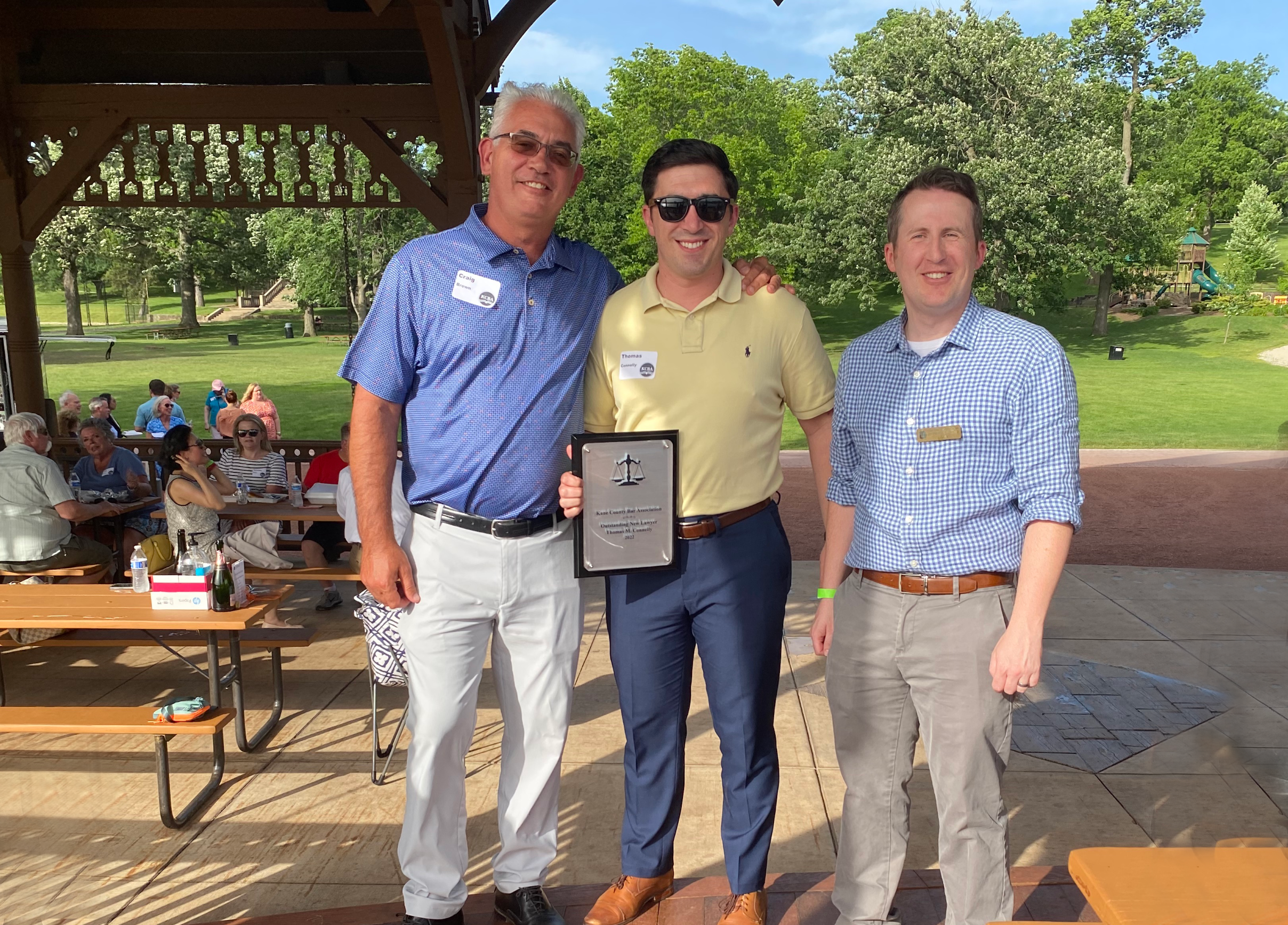 We are pleased to announce attorney Thomas Connelly received the 2022 Kane County Bar Association Outstanding New Lawyer Award.
"I am honored to have received this award," Tom said. "I am thankful for the great work environment we have at Meyers & Flowers that has allowed me to be a passionate and successful advocate for our clients. I would not have been able to receive this award without help from my colleagues and mentors at Meyers & Flowers along the way."
The award is well-deserved, not only for the tremendous results Tom has obtained in his first three years as a lawyer but also for his dedication to his community where he serves as Alderman on the Batavia City Council. In just three years, Tom has resolved hundreds of cases for victims of defective medical devices, in addition to obtaining numerous high-value settlements for victims of personal injury.
Tom has hit the ground running, fully immersing himself in every opportunity presented to him. Tom is active in the KCBA by regularly attending and participating in events such as the Steer Roast and Golf Outing. Tom also recently had an article published in the KCBA Bar Briefs. In addition to the KCBA, Tom is an active member of the Illinois State Bar Association's Young Lawyers Division Council where he has published articles in their newsletter as well as moderated a panel of judges. Furthermore, he is a member of the Illinois Trial Lawyers Association, Trial School, and Chicago Bar Association.
"All accomplishments aside, Tom is a great attorney who we have the genuine pleasure and privilege of working with. He deserves recognition for all that he has managed to achieve in such a short amount of time," said Partner Craig D. Brown.
Tom joins Meyers & Flowers attorney Michael Lenert as a fellow recipient. Mike was honored as the 2015 Kane County Bar Association's Outstanding New Lawyer.
Congratulations Tom and thank you to the Kane County Bar Association for the honor!