03/15/2022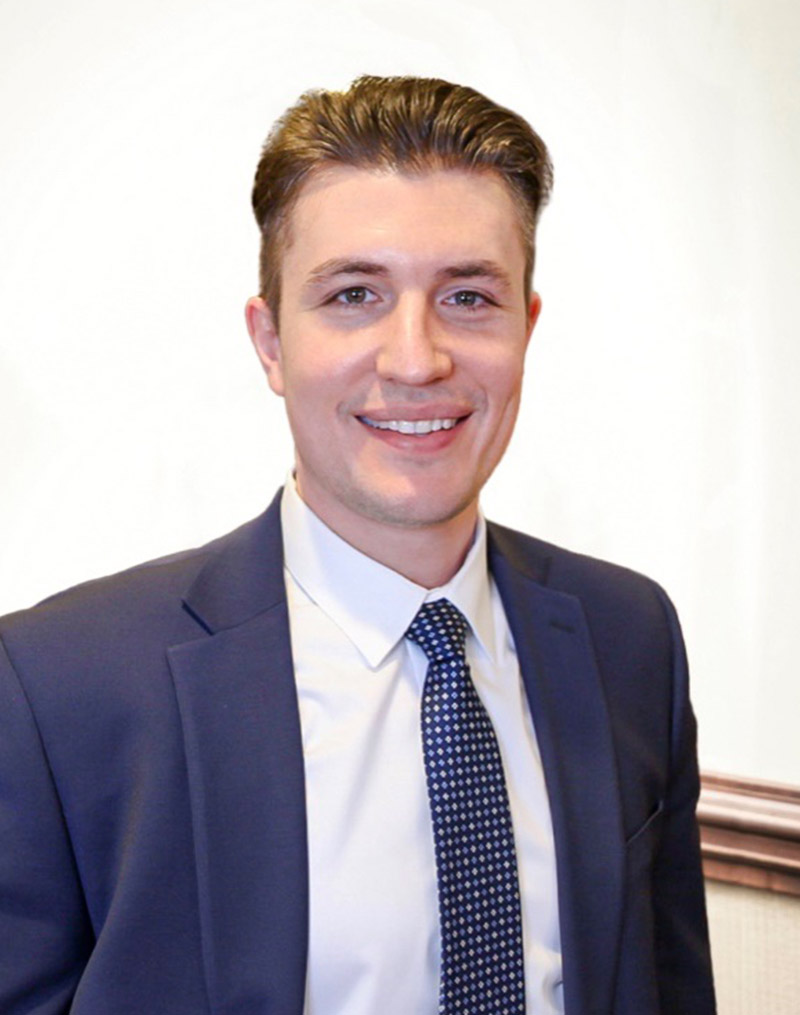 Meyers & Flowers is pleased to welcome Associate Attorney Christopher J. Warmbold to our growing firm, bringing his years of knowledge and experience to our team and clients. His passion for serving his community will prove invaluable to our firm's pursuit to provide compassionate advocacy to those injured by the negligence of others.
"We are elated to have Chris as a part of our team," Founding Partner Peter J. Flowers said. "Both his legal writing skills and devotion to his work will provide tremendous benefits to our clients throughout the country."
Christopher J. Warmbold has dedicated his legal career to representing those who are often marginalized, overlooked, and underrepresented. He has a successful track record of advocating on behalf of his injured clients that was earned by standing up to insurance companies who fail or refuse to uphold their obligation to provide full compensation for the harms caused by the negligence of others. Chris concentrates his practice in matters of personal injury involving medical malpractice, motor accidents, wrongful death, and general civil litigation.
"We are thrilled to have Chris join our team. Chris has proven himself to be a talented litigator who is committed to helping victims of wrongdoing. I look forward to fighting alongside Chris to ensure justice and fairness for our clients," said Partner Michael W. Lenert.
Chris is a graduate of Northern Illinois University where he received his bachelor's degree in economics cum laude and he later returned to NIU and obtained his law degree in 2013. That same year he was licensed to practice in the State of Illinois.
Prior to joining Meyers & Flowers, Chris worked for the Kendall County Public Defender's Office where he represented the accused and fought against the power and influence of the State's Attorney's Office. As a criminal defense attorney, Chris spent countless hours in the courtroom providing high quality representation to his clients charged with serious offenses while simultaneously fighting to limit their exposure to collateral consequences. After a successful career as a defense attorney, Chris joined a well-respected law firm in Aurora, Illinois where he gained invaluable experience as a plaintiff's trial lawyer.
Chris is an experienced litigator having successfully tried both criminal and civil cases to verdict. A notable victory came in September of 2021, when Chris and a fellow attorney secured a $7.7 million verdict for the family of a 33-year-old woman who died because her treating physician failed to recognize, prevent, and treat a thiamine deficiency that developed following bariatric surgery. The verdict stands as one of the largest ever awarded in Winnebago County history.
In addition to being a successful trial lawyer, Chris has invaluable experience challenging adverse results and protecting hard fought victories in the 2nd District Appellate Court of Appeals. Recently, Chris had the distinct privilege to argue a case before the Illinois Supreme Court where he advocated for judicial recognition of critical safeguards for disabled wards concerning their right to marry.
Chris was raised in McHenry County and currently resides in suburban Cook County with his wife and two sons. When not devoting his time and efforts to his clients, Chris serves as a mentor to NIU law students helping guide them through the intricacies of law school, legal internships, the bar exam, and life as a practicing lawyer.
Welcome Chris! We are proud to have you as a part of the Meyers & Flowers team.
Mr. Warmbold can be contacted at [email protected].