John N. Harp, Associate
Attorney John N. Harp believes that in order for an attorney to be successful he must first understand the challenges faced by his client
As an attorney, I find that I have been given a unique opportunity to serve as a voice for my client. It is an honor that I take to heart. Many clients have been injured physically, mentally and emotionally and my goal is to walk alongside them, rectify a wrong and fight for the best possible outcome.
Prior to being admitted to the bar, John worked in the insurance industry for twelve years as a multi-jurisdictional, workers' compensation claims adjuster. John now uses his experience in the insurance industry to get his clients the benefits they are entitled to under the law. His in-depth understanding of the workers' compensation insurance process is invaluable in obtaining the maximum settlement for his client.
John's first experience in the courtroom was watching his father work as a prosecutor. "I learned a lot by observing my father's career as a lawyer," he explains, "but the best piece of advice he ever gave me was to 'always be prepared to take a case to trial and go to the mat for your client. An attorney who is afraid to try a case has already lost.'"
Originally from Portland, Oregon, John moved to the Chicago area in 1997. He graduated from DePaul University in 1999 and The John Marshall Law School in 2012. While at John Marshall, John was a founding member of the school's Disability Law Organization and held a leadership position in the organization until graduation. He is a proud member of the Fox Valley Community and is a member of The Kane County Bar Association, The Illinois State Bar Association and The Illinois Trial Lawyers Association.
When John is not fighting for our community's civil servants, he continues to pursue his passion for music. John is a professional trombonist specializing in Jazz and commercial music performance. His band, The Soul Papas, have performed in the ISBA's Lawyers Rock Concert three times, winning the event twice.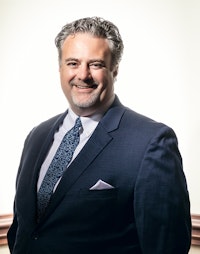 Notable Cases and Results:
$310,000 settlement for a plant manager who injured his knee and was not able to return to work at the factory
$250,000 settlement for a laborer who injured his finger and was no longer able to drive a dump truck
Won benefits against the State of Illinois Injured Workers Benefit Fund for an employee of an uninsured employer who fractured his leg while working

Won benefits against City of Elgin for employee that had tripped and fell while walking on defective walkway requiring surgery

Won case against State of Illinois for injured juvenile justice specialist when a chair he was required to use for his post malfunctioned and caused him to sustain back injury.

Won surgical benefits for employee of a catering company who injured his back while lifting

Won life time wage differential benefits for a juvenile justice specialist of Illinois Youth Center who was assaulted by inmates

Won numerous other trials for injured employees from all lines of business
---
Bar Admissions:
State of Illinois
Law School:
The John Marshall Law School, J.D.
Undergraduate School:
DePaul University, B.M.
Bar/Professional
Association Involvement:
Former Chairman of the Kane County Bar Association New Lawyers Committee

Former Chairman of the Kane County Bar Association Workers' Compensation Committee

Illinois State Bar Association
Founding Member of the John Marshall Law School's Disability Law Organization