Gladys P. Santana, Associate
Attorney Gladys Proa Santana has dedicated her career to advocating for clients whose lives have been tragically altered by defective products, workplace injuries and automobile accidents. She brings a fresh, dynamic approach to working with clients from all over the country and all walks of life by representing them on a personal level during some of the most difficult times of their lives.
Gladys' experience includes the handling of complex personal injury matters and has been involved in several product liability, multi-district litigations resulting in multi-billion-dollar settlements for her clients injured by the negligence of others.
Gladys is licensed to practice law in the State of Illinois and the United States District Court for the Northern District of Illinois. She is a proud member of the American Association for Justice, the Illinois State Bar Association where she serves on its Diversity Leadership Council, Illinois Trial Lawyers Association, and the Kane County Bar Association. Gladys has been selected by her peers as an Illinois Rising Star, a distinction earned by no more than 2.5 percent of the lawyers in the state and has been selected as one of "10 Best" in Client Satisfaction by the American Institute of Personal Injury Attorneys.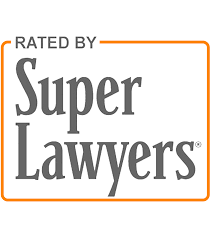 Prior to joining the firm as an associate, Gladys worked as a supervised certified senior law student at the Kane County States' Attorney's Office and at Northern Illinois University's Zeke Giorgi Clinic where she honed her litigation skills by prosecuting misdemeanor and felony crimes in various bench trials, jury trials, and sentencing hearings and by representing victims of domestic abuse in contested hearings in various family law issues. Her experience while working closely with victims of crime and domestic abuse cultivated the desire to use advocacy as a tool to help make victims whole again and has since been the driving force behind her career path.
Outside of the office, Gladys volunteers her time as a Court Appointed Special Advocate for Children as a CASA/GAL for CASA Kane County, a nonprofit volunteer organization that advocates for the best interests of abused and neglected children within the Juvenile Court system.
Gladys is fluent in Spanish.
View Gladys Proa Santana's Super Lawyers profile by clicking here >>
My priority is to understand where my clients have been and understand what they've had to go through, because only then can I really understand how to use the law to get them to where they need to be.