11/03/2022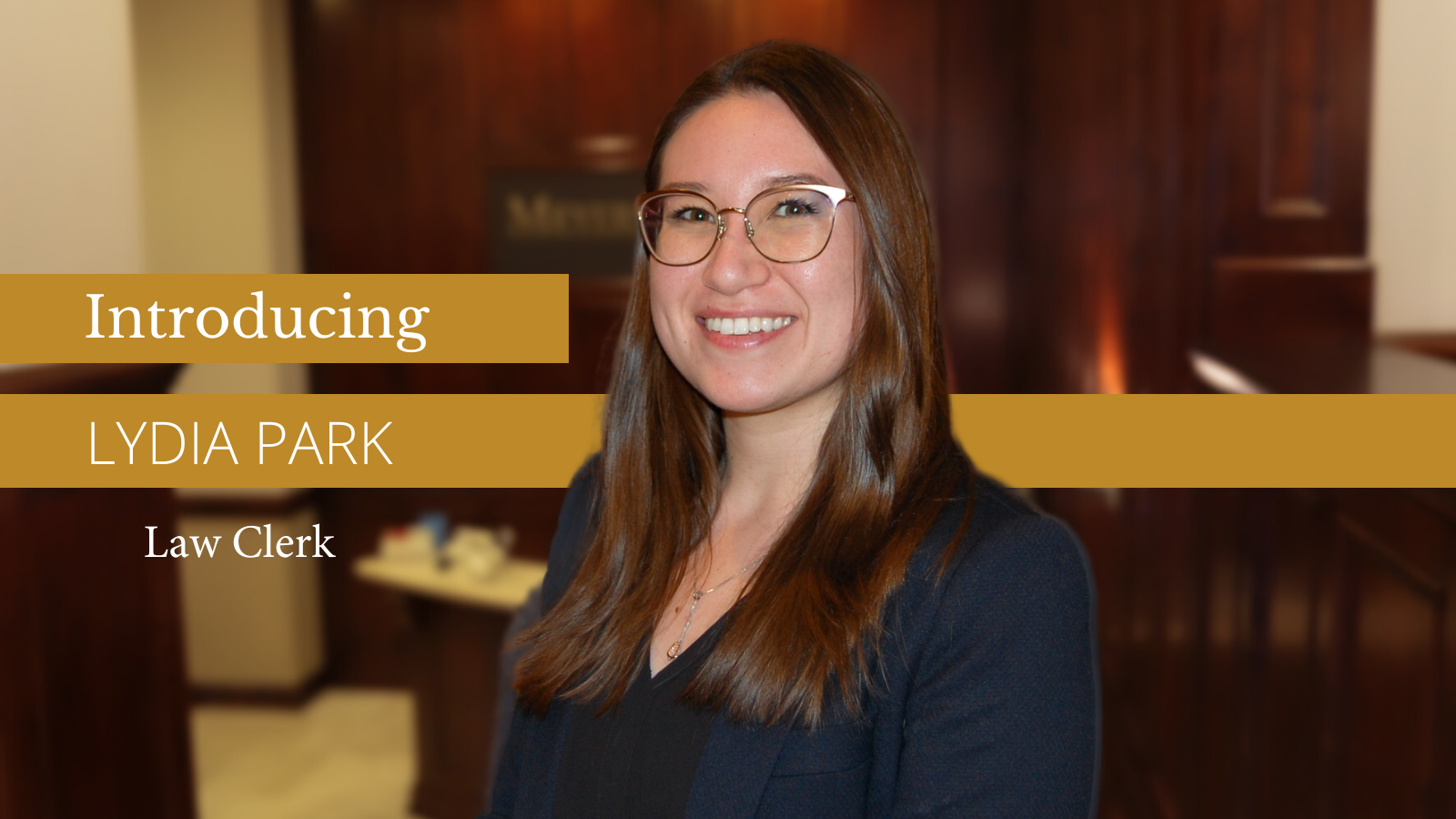 Please join us in wishing Lydia Park a warm welcome to the Meyers & Flowers team.
Lydia is a graduate of the University of Wisconsin – La Crosse with a B.A. in Writing and Rhetoric Studies, and Legal Studies. Lydia has gone on to pursue her law degree from Northern Illinois University College of Law. As a second-year law student, she is currently a graduate assistant at the university's writing center and serves as a staff editor on NIU's Law Review.
Lydia will be working as a Law Clerk assisting our attorneys with legal research, drafting motions, and filing while gaining real experience in the field and courtroom. Currently, Lydia is helping with document review during the discovery phase of our litigation against Stericycle.
"I am excited to be working at the firm because as soon as I started learning about Meyers and Flowers, it became clear that everyone at the firm has a real passion for helping clients. I am proud to have had the opportunity to join a team of such empathetic and dedicated legal professionals."
GET TO KNOW LYDIA OUTSIDE THE OFFICE:
Where are you from? "Madison, WI"
What is the best piece of advice you've ever been given? "There is always something new to learn."
Three words to describe yourself: "Curious, ambitious, and independent"
What were the last songs you listened to? "One the Road Again – Willie Nelson, Goodbye Stranger – Supertramp, and That's Life – Frank Sinatra"
What is your biggest achievement to date? "Being accepted to participate in NIU Law Review"
What organizations do you feel passionately about? "The Wikimedia Foundation and Big Brothers Big Sisters of America"
What movie have you rewatched the most? "Star Wars: Episode VI"
What are your hobbies? "Hiking and cooking"