10/24/2020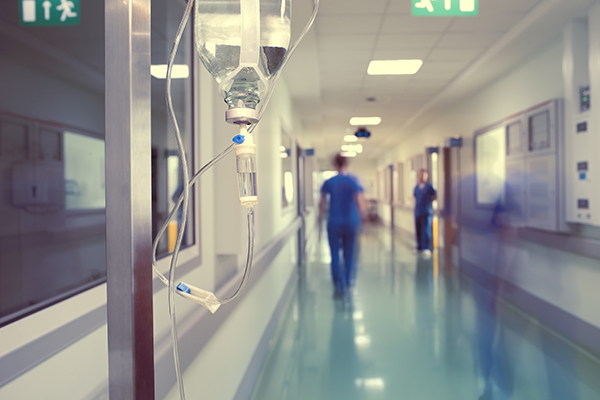 Meyers & Flowers Partners Craig D. Brown and Peter J. Flowers recently filed a wrongful death medical malpractice lawsuit against OSF Heathcare System and OSF St. Francis Medical Center as well as several of their physicians because they negligently failed to stop their client's nosebleed as she was recovering from a traumatic brain injury which caused her to choke to death hours before she was scheduled to be discharged from the hospital.
Amanda was a compassionate 22-year-old recent college graduate working as a special education teacher in Central Illinois. In the early morning of October 30, 2019, as Amanda was heading to work, she was struck head-on by a semi-truck who crossed over the center line. She was rushed into the operating room for lifesaving procedures at OSF St. Francis Medical Center. Following her emergency surgeries, Amanda was transferred to the Surgical Intensive Care Unit (SICU) were she remained for 16 days. During her time in the SICU, she failed a swallow test which confirmed she was at risk for aspiration.
As Amanda continued to improve, the hospital arranged for her discharge and transfer to another hospital for transitional and rehabilitative care. Unfortunately, due to a series of negligent actions by the attending physician of the trauma team, Amanda died in the hospital.
More specifically, an Advanced Practice Nurse (APN) noted that Amanda was bleeding from her nose and coughing up blood. The APN administered two anticoagulants. Less than an hour later, Amanda's mother reported the bleeding resumed. In response, a Registered Nurse suctioned Amanda's nose and throat, turned off the anticoagulants, and called the trauma team. About 20 minutes later, two trauma residents placed nasal packaging, dismissed the bleeding as a simple nosebleed, and ordered the RN to turn Amanda's medication drip back on.
Despite Amanda's known aspiration risk, her trauma team did not increase monitoring of her vitals or reverse the anticoagulants and did not transfer her to the intensive care unit for much-needed continuous supervision. Just eight hours before her scheduled release from the hospital, she was found unresponsive and pronounced dead because she choked on the blood that was draining from her nose.
"The tragedies of this case are hard to put into words. The doctors and nurses who performed emergency surgery saved Amanda's life and she was in the process of making a great recovery. Amanda was a fighter, she loved life, and she was literally about to get discharged from the hospital when her doctors took her nose bleed for granted. All they had to do was realize she had not yet fully recovered her ability to swallow and she was at risk for aspiration. If they would have simply stopped her nose bleed, she would be with us today," said Craig D. Brown.
Filing suit is just the first step toward justice for Amanda and her family. The Meyers & Flowers team will relentlessly pursue rightful compensation for this tragedy and do everything in the power to hold OSF Healthcare System accountable.