10/29/2021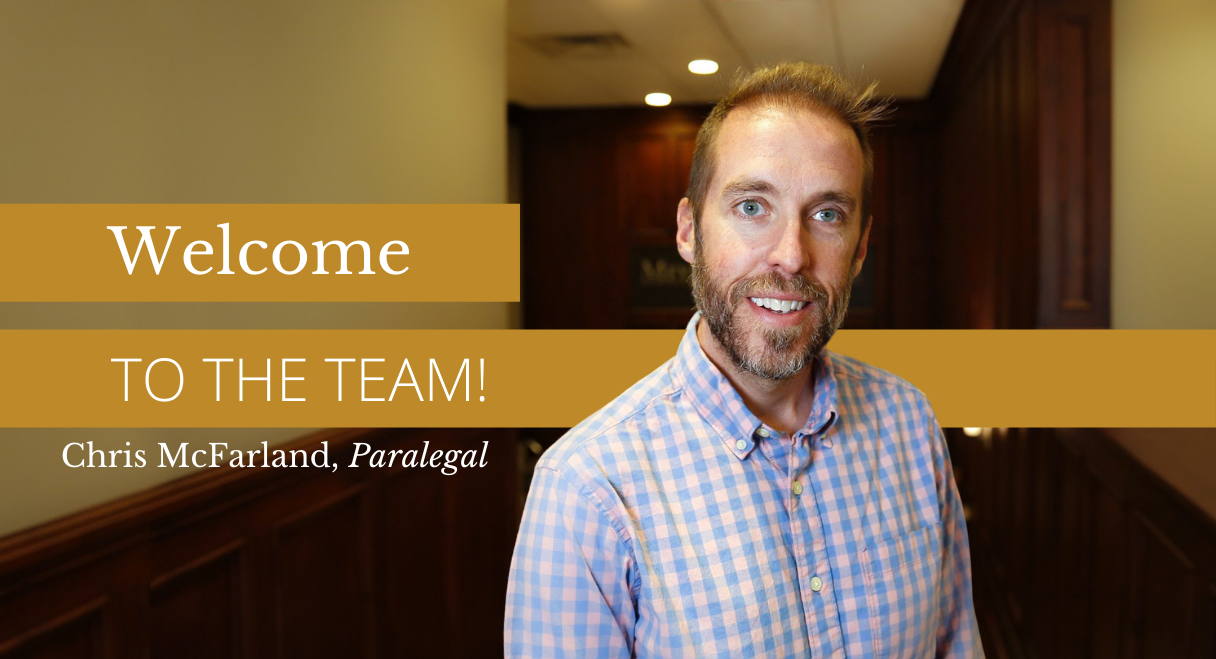 Meyers & Flowers is excited to introduce Chris McFarland as one of our newest additions to our paralegal team. The Champaign-Urbana native recently made the inspiring move to switch careers and enter the legal field. Chris is now wrapping up his studies and will receive his paralegal certificate this December. Chris will be a huge asset to our practice as our team learns from the latest teachings during his studies.
Chris will be assisting our personal injury team, mainly focusing on the research side of the cases. He has jumped right into things, currently helping Peter J. Flowers and Ryan P. Theriault with building our case for victims of the Rockton, Illinois chemical plant explosion.
Get to know Chris outside the office!
What do you like to do when you are not working? I love running, going to see live music, and exploring all the awesome Chicagoland museums, botanic gardens, parks, etc. with my wife and two daughters.
What is one food that you cannot resist? Any kind of Indian food and ice cream.
What were the last songs you listened to? Over the Hills and Far Away – Led Zeppelin, Six Different Ways – The Cure, and Rockaway Beach - Ramones
Who are you a die-hard sport fan for? The Bulls, Bears, Red Sox and University of Michigan (Go Blue!)
What is your biggest personal achievement to date? Running two marathons.
What show or movie have you rewatched the most? Any of the original Star Wars trilogy.