03/28/2021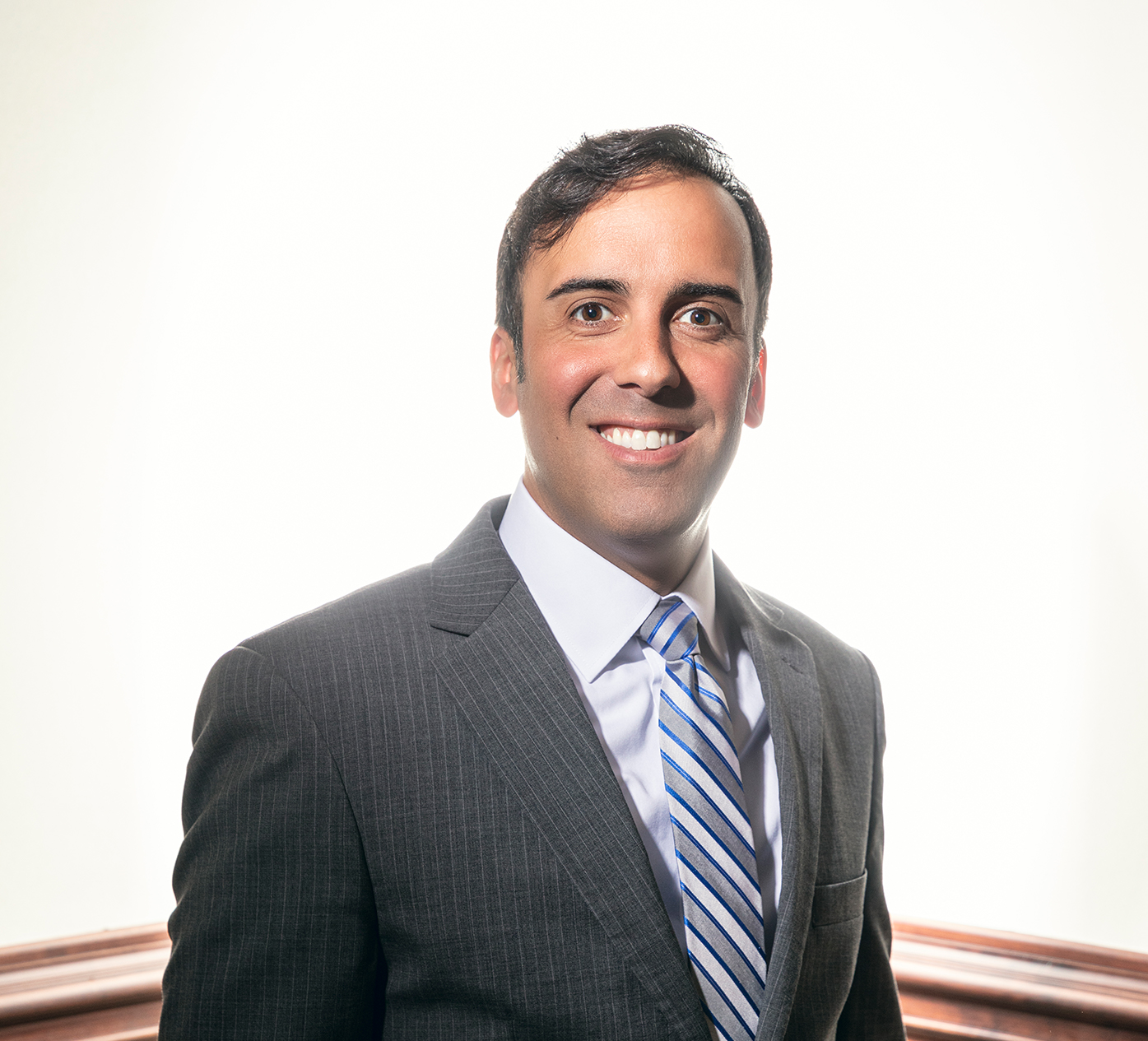 Over the last twelve years as a trial attorney Michael W. Lenert has proved himself as a force to be reckoned with – securing well over $40 million in personal injury and wrongful death cases alone. His tremendous results for both injured individuals as well as businesses and government entities are a product of his utter dedication to his clients. He believes "the only way to be a voice of strength and fortitude for my clients is to devote every ounce of my energy into zealously advocating on their behalf and to be painstakingly thorough in the investigation, preparation and trial of each case." He attributes his meticulous readiness to his education. Michael received his undergraduate degree cum laude at Marquette University, followed by completing his J.D. cum laude from the Creighton University School of Law.
Since joining the firm in 2014, Michael has built a name for himself as a successful litigator, resolving hundreds of complex and challenging cases, including several mass tort and class action lawsuits against some of the nation's largest pharmaceutical, insurance, and agricultural companies. These cases have included suits filed on behalf of dozens of Illinois counties in the fight to curb the nation's opioid crisis as well as representing numerous Chicago-area restaurants and businesses who were wrongfully denied business interruption coverage. Mike's extensive experience in diverse practice areas and his record-breaking resolutions have earned him praise by his colleagues and the distinction of being named one of the "10 Best" for Client Satisfaction by the American Institute of Personal Injury Attorneys as well as his recognition as an Illinois Super Lawyer and Illinois Emerging Lawyer. In addition, he was selected as a "Top 40 Lawyer Under 40" by the American Society of Legal Advocates.
Here is what Mike has been working on lately:
Discovery Commences in Wrongful Death Lawsuits Against Bria of Geneva After COVID-19 Outbreak Kills Approximately 25% of Residents
In May 2020, Meyers & Flowers filed the earliest coronavirus-related nursing home wrongful death lawsuit in Illinois and among the first in the nation. Five additional lawsuits have since followed demanding that Bria of Geneva be held accountable for the assisted living facility's alleged disregard for the safety of its residents by ignoring the infection control and prevention requirements mandated by the CDC and Illinois Department of Public Health. Bria's inaction resulted in a massive outbreak that saw more than 85% of its residents and staff contract the virus and more than 25% of its residents succumb to the virus. Attorneys Michael Lenert and Peter J. Flowers have defeated Bria's motions to dismiss the lawsuits and discovery is now underway. The Meyers & Flowers team looks forward to establishing that their clients' untimely deaths are the byproduct of years of the nursing home's mismanagement, misallocation of resources and staffing, and repeated violations and cited deficiencies of infection control and prevention requirements.
Illinois Counties Continue to Pursue Claims Against Manufacturers and Distributors of Prescription Opioid Painkillers
Michael Lenert and Peter Flowers are leading the Illinois consolidated litigation on behalf of over a dozen Illinois counties, including Cook County, DuPage County and Kane County, against various manufacturers and distributors of prescription opioids. The lawsuits allege that the nation's leading pharmaceutical manufacturers lied about the dangers of the drugs and misled trusted physicians into believing opioids were safe and effective for their unsuspecting patients. In addition, the lawsuits accuse the nation's largest pharmaceutical distributors of turning a blind eye to the staggering numbers of opioids being dispensed throughout Illinois.
"Doctors and patients were lied to about the efficacy of these drugs," said Lenert. "The results have been horrific, destroying whole communities, often leading to addiction, crime and other health issues that incurred immense costs to communities trying to combat the epidemic." Amongst the heavy hitters is Purdue Pharma who recently made headlines for pleading guilty to three criminal charges, formally taking responsibility for its vital part in the opioid epidemic that contributed to a total of 2,169 overdose deaths in Illinois alone in 2018. "We are committed to helping counties and municipalities fight back against the opioid epidemic ravaging our communities. These companies must pay for their role in causing this crisis."
Lawsuits Filed for Numerous Illinois Businesses Seeking Business Interruption Coverage
Led by Michael Lenert and Peter Flowers, Meyers & Flowers has filed several lawsuits on behalf of Illinois restaurants, hospitality providers, and retail stores stemming from the massive losses suffered after their businesses were forced to cease operations – through no fault of their own - as part of State efforts to slow the spread of COVID-19. These lawsuits allege that numerous commercial insurance carriers have wrongfully denied the business interruption claims of our clients in violation of the explicit terms of their insurance policies along with the requirements of the Illinois Insurance Code.
All the lawsuits filed by Meyers & Flowers involve policies that lack what is known as a "viral exclusion." Under most viral exclusions, a carrier will not pay for loss of damage caused directly or indirectly by any "virus, bacterium or other microorganism that induces or is capable of inducing physical distress, illness or disease." Despite the incorporation of these types of exclusions in most commercial policies, these lawsuits target only those policies which fail to include any such exclusion. According to Mr. Lenert, "By failing to include these standard exclusions, insurers must be required to comply with the terms of their carefully crafted policies and provide coverage to their deserving policyholders."
Click here to learn more about Michael Read more about Michael's cases here
Connect with Michael Lenert on LinkedIn