02/22/2021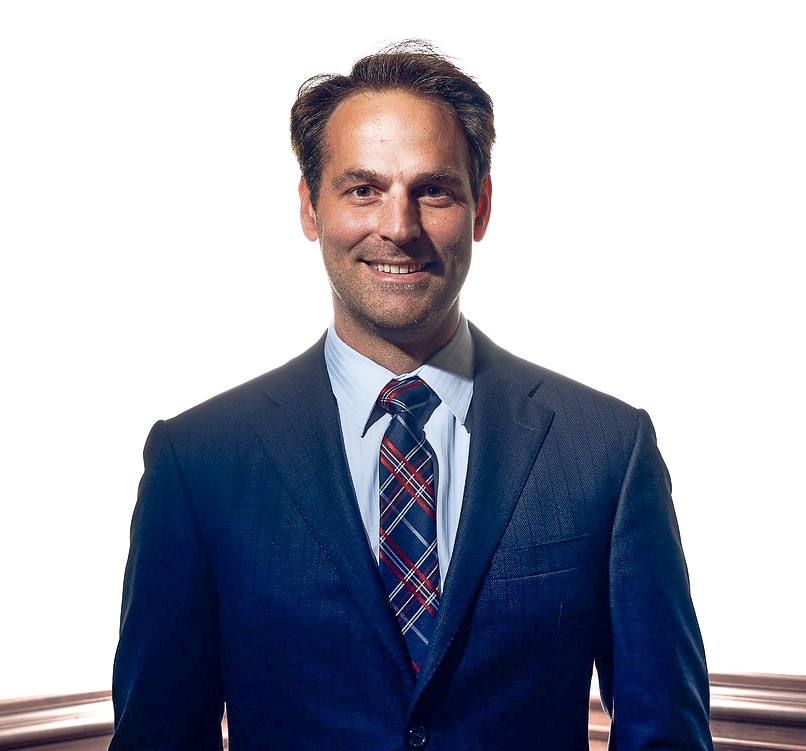 Frank V. Cesarone has spent the last 10 years committed to providing victims across the country with compassionate and proactive advocacy. Frank maintains an unwavering focus on his client's best interests as he believes his "goal is to make a difference in the lives of my clients: to give them a voice, zealously advocate on their behalf, and show them that justice and the right outcome can be achieved." Prior to joining Meyers & Flowers, Frank gained civil litigation experience in South Carolina where he handled social security, workers' compensation and personal injury cases and later expanded his practice into asbestos-related multi-district litigation. Since joining the firm in 2013, he has been actively involved in the firm's complex product liability and personal injury matters involving defective medical devices, such as hip replacements, as well as faulty pressure cookers and Pam cooking-spray explosions. Frank's extensive experience in diverse practice areas and his record-breaking resolutions have earned him praise by his colleagues and the distinction of being named in the "Top 40 Under 40" by the National Trial Lawyers in addition to his recognition as a Super Lawyer and Leading Lawyer since 2018.
Here is what Frank has been working on lately:
Over $1,455,000 for Victims of Failed Orthopedic Implants
With collaboration of Partner Peter J. Flowers, the pair secured over $1,455,000 in combined resolutions for victims of failed orthopedic implants in just the last few months.
$1,400,000 Resolution Against Global Medical Technology Corporation on Behalf of Defective Hip Implant Recipient
Frank Cesarone alongside Peter Flowers earned a Chicagoland man a $1,400,000 settlement after a defective orthopedic implant required him to undergo two revision surgeries. The victim endured years of painful complications, physical limitations, and both extensive medical treatments that stripped him of his normal life.
Prior to the trial, the large corporation denied liability. It was not until they were presented with our client's deposition and undertook discovery, did they agree to take ownership of their flawed device. The case quickly resolved thereafter. "I am proud that our team was able to negotiate a fair settlement to provide our client with financial stability for the future and help him work towards regaining a better quality of life."
$1,000,000 Settlement for Woman Who Sustained Severe Burns Due to a Defective Kitchen Appliance
Frank Cesarone earned a woman a $1,400,000 settlement for injuries she suffered from a defective kitchen appliance. Just like hundreds of other unsuspecting consumers nationwide, our client was severely burned when a faulty kitchen appliance erupted spewing its contents all over her body. Defendants denied fault and failed to take any responsibility for the permanent physical and emotional damages their product caused the victim. The Defense attempted to place the blame on our client by claiming she misused the product. After thorough discovery, crafting of compelling depositions, expert disclosures and extensive testing on the device where the explosion was recreated, Frank proved our client's version of events to be accurate. The case then quickly settled for the policy limit at mediation.
"Time and time again the design of heavily marketed kitchen appliances has proven to be unsafe putting unsuspecting consumers at risk of serious injury. Because of our investigation and expert analysis, we were able to get our client justice and appropriate compensation for her trauma."
$800,000 to Couple for Injuries Sustained by Illinois Department of Transportation Driver
Attorneys Frank Cesarone and Craig D. Brown worked together to obtain a $800,000 settlement for a St. Charles couple who sustained injuries due to a Illinois Department of Transportation (DOT) plow truck driver's negligence. The Defendant failed to yield to the right of way and drove the DOT truck's plow into the passenger side of our clients' car. Jerry tore his rotator cuff and labrum while Doris sustained burns and an arm fracture that required two surgeries and continuous ongoing treatment. For years, the team worked closely with the couple to ensure their personal injury case was approached with care and vigorous advocacy as they continued to pursue legal action. Prior to trial, the Defense had refused to make an offer, but on the eve of the trial the Defense changed their position. Frank and Craig were able to negotiate a fair settlement that repaid the couple for their pain and suffering.
Lawsuit filed in Georgia Federal Court on Behalf of Farberware Pressure Cooker Burn Victim
In late 2020, NJ Ejikeme, a young mother of two was preparing food in her Farberware Stove Top Pressure Cooker as she had done several times before. Without warning as she attempted to open the pressure cooker, its lid erupted, spewing scalding food and liquid across NJ's face, head, chest, breasts, neck, shoulders, and arms. She was rushed to a local burn unit where she was diagnosed with 2nd degree burns across the upper half of her body. During her days in the hospital, she endured excruciatingly painful debridements and constant application of burn cream, accompanied by physical and occupational therapy. All of which unfortunately later led to permanent scarring, altered pigmentation and untreatable disfigurement.
Meyers & Flowers is fighting for her case as it is currently pending in Georgia federal court. Frank and his team have retained experts who examined the defective unit, exemplars, and who have extensive experience performing pressure lab testing on similar products. Given the evidence gathered to date regarding the defective design and manufacture of the pressure cooker, the Meyers & Flowers team is confident they will prove liability at trial.
Tristar and NuWave Pressure Cooker Litigations Continue
Led by Frank Cesarone and Peter Flowers, the Meyers & Flowers law firm is continuing to prosecute prominent home appliance makers and their distributors for their refusal to accept responsibility for damages and life-altering injuries caused by their defective products. Brands must implement safety mechanisms to secure the contents in the pressure cooker and safeguards that prevent them from being opened if pressure is inside the unit. Frank and Peter recently filed two additional lawsuits against the self-proclaimed "forerunner in the small appliance industry", NuWave. Meyers & Flowers now has eight NuWave pressure cooker lawsuits that have been consolidated in Cook County, Illinois, with several more anticipated in the near future.
At the same time, the firm continues to prosecute cases in Broward County, Florida against Tristar Products, Inc. for their defective Power Pressure Cooker XL models with five lawsuits filed in Broward County that have been consolidated together. In response to the lawsuits brought by Plaintiffs against Tristar, Tristar sought dismissal of the cases alleging it would be inconvenienced should the cases proceed in Florida. Within hours of a successful deposition of Tristar's corporate witness that clearly established the appropriateness of Plaintiffs' lawsuits in Broward County, Tristar withdrew its motion to dismiss the cases. As it stands, the cases are scheduled for hearing on a trial date that should take place in late 2021.