Meyers & Flowers Files Lawsuits Against the Church and Religious Orders on Behalf of Abuse Victims
Jan 18 2021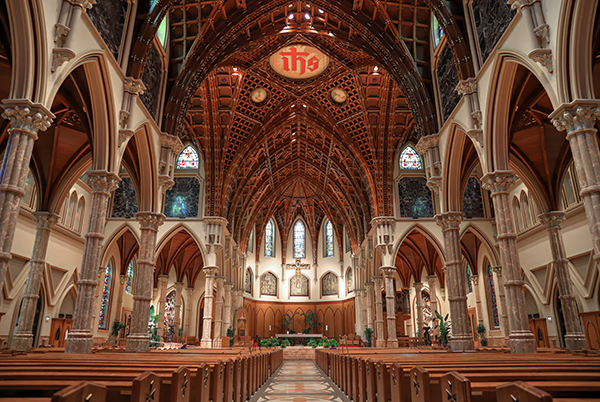 Meyers & Flowers has filed new lawsuits against the Archdiocese of Chicago among several other Illinois Catholic Dioceses and religious orders on behalf of victims of priestly and employee sexual abuse. The lawsuits outline how the Church and religious organizations failed to exercise reasonable care to protect children under their supervision to prevent child sexual abuse. Meyers & Flowers Partners Jonathan P. Mincieli and Peter J. Flowers have filed lawsuits on behalf of the abused to achieve justice for the victims who have endured years of trauma due to their exploitation by religious leaders that used their position of trust and respect to take advantage of vulnerable minors.
For decades there has been worldwide news coverage about the Catholic Church clergy's sexual abuse of children. After years of cover-ups by the Church's leadership, victims are bringing to light the horrifying acts that happened behind closed doors of religious institutions. Our clients depict an all too familiar story of Church leaders' serial predation of innocent parishioners and students. The victims were raised to exhibit trust, respect, and obedience towards religious leaders as they were regarded as individuals possessing high morals and immense power. These Christian leaders took advantage of their superior position and harmed those to whom they had a duty to provide guidance, supervision, and religious education.
In the newly filed lawsuits, Jonathan Mincieli and Peter Flowers allege Catholic Churches did not take seriously the potential for abuse and did not do enough to protect these children from sexual abuse. "It was all too easy for priests and religious supervisors to be routinely alone with the children in their care. The Courts of Illinois recognize that it is foreseeable in these circumstances that sexual abuse can occur. The Defendants had the opportunity to prevent this and simply did not do enough," added Mr. Flowers. "It was the Church's responsibility to protect its young people from those they hold to such high regard. They failed them miserably. The religious organizations must pay the consequences as children now have to deal with the aftermath of their employees' egregious acts."
After working closely with our clients and thoroughly investigating the cases, we discovered that "in all but one case the abuser was on a list of those credibly accused of abuse distributed by the Diocese," said Mr. Mincieli. This disturbing finding reinforced the fact that these abusers knew that they were not being supervised because they went on to abuse other children.
Churches must establish procedures to better check and oversee their staff while also being held accountable for their failure to protect children from preventable abuse. It is a daily battle for victims of sexual offences, as they live with the damage for the rest of their lives, long after the abuse stops. The filing of these suits is just the beginning of the legal process to claim some justice for our clients.
If you or someone you love has been the victim of sexual abuse, please contact our team of sexual abuse lawyers ready to help victims and their families obtain the confidence to confront the responsible parties and hold them accountable for the irreparable harm caused by such predatory conduct. Contact us at 877-446-7576 or online to request a free case evaluation.